Micromassage Comfort
Graduated compression stay-up stockings with patented micromassage fabric to give well-being and energy. The special three-dimensional weave, knitted with a strong relief wave, assure a micromassage action together with perfect transpiration, keeping the skin constantly dry and at the right temperature in all seasons, preventing the onset of bad odors even after many hours of wear. The active micromassage generated by the particular fabric leaves light wavy furrows on the skin, a sign of its drainage efficiency that will disappear after few hours and leave the skin smooth and free of exceeding fluids. The stockings helps maintain the biological balance of the skin. With a special, non-allergenic, hold-up elastic edge, designed especially for those who are allergic to silicone.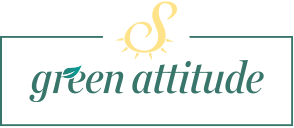 Solidea loves the environment.

And you?
Solidea protects your well-being and the one of our planet as well. Learn more

Choose the best product for you with the help of your doctor: Solidea will provide it.

Facilitates edema resorption, helps with healing and stabilizes results after an operation.
Ideal for long hospitalizations: circulation is enhanced and problems with venous stasis are avoided.

DIANA,

ROMA
I don't have circulation problems but when I saw your Pyramid tights in the pharmacy window I literally went crazy. I bought every color except for brown, a color I don't wear. And I wanted to be informed about the other models in your preventive line, which in reality is very fashionable. When I travel, especially by plane, I prefer Relax Unisex knee-highs, rigorously black… I am very happy to have found such beautiful products that are so good to wear!
CRISTIANA,

VENEZIA
My sister really liked your Panty Maman girdle when she was expecting last summer and wanted to give me one. But my big tummy will be coming during the winter! So I diverted her to your black and mocha Magic Maman tights and navy blue Leggings Maman which I adore. And so I have a special top that helps support my tummy and keeps my legs light. I honestly didn't think they could make a difference but I found out the contrary!

ALESSANDRA,

BRESCIA
My father had serious health problems and was forced to be immobile for a long time. What a fight it was when the doctor prescribed graduated compression stockings to prevent venous problems! Fortunately I found Relax Unisex 140 in blue and bordeaux. Now his health is fine but he has become so used to wearing your stockings that he continues to wear them and has even bought some brown ones.
Do you know that Solidea products are at your home in less than 48 hours?
Purchase on Solidea.com and accumulate points to enjoy not to be missed discounts and offers
Free shipping
for orders over 59,00 €.
Take advantage now!