News in the catalogue
Solidea exclusive products

DIANA,

ROMA
I don't have circulation problems but when I saw your Pyramid tights in the pharmacy window I literally went crazy. I bought every color except for brown, a color I don't wear. And I wanted to be informed about the other models in your preventive line, which in reality is very fashionable. When I travel, especially by plane, I prefer Relax Unisex knee-highs, rigorously black… I am very happy to have found such beautiful products that are so good to wear!
CRISTIANA,

VENEZIA
My sister really liked your Panty Maman girdle when she was expecting last summer and wanted to give me one. But my big tummy will be coming during the winter! So I diverted her to your black and mocha Magic Maman tights and navy blue Leggings Maman which I adore. And so I have a special top that helps support my tummy and keeps my legs light. I honestly didn't think they could make a difference but I found out the contrary!

ALESSANDRA,

BRESCIA
My father had serious health problems and was forced to be immobile for a long time. What a fight it was when the doctor prescribed graduated compression stockings to prevent venous problems! Fortunately I found Relax Unisex 140 in blue and bordeaux. Now his health is fine but he has become so used to wearing your stockings that he continues to wear them and has even bought some brown ones.
Do you know that our products are OEKO-TEX certified?
Solidea graduated compression products use fabrics made with revolutionary techniques
Solidea is activating important actions in its corporate policy aimed at respect for the ecosystem
Solidea products are tax deductible pursuant to the law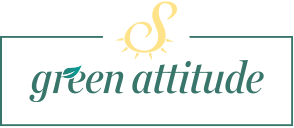 The soul of Solidea becomes more and more "
green

".

Eco-sustainability is one of the most disputed issues when speaking about the future of our planet, but only real actions truly make a difference.

Solidea Green Attitude
Subscribe to our
newsletter
Subscribe to our newsletter to remain in contact with us!
You will have tailored offers and you will be always informed on offers and promotions.
Subscribe now