SERVICE
The in-house logistics system is totally computerized with leading-edge technologies. The robotized warehouse for incoming and outgoing goods permits orders to be executed in real time while offering proper product traceability.
QUALITY AND TECHNOLOGIES
The best raw materials, rigorously controlled during all production stages.
Research for special raw materials, state-of-the-art manufacturing machinery, design of new models to meet the requirements of increasingly demanding consumers.
ESTHETICS
Qualità dei filati, finissima tessitura, cura dei particolari, ampio assortimento di colori moda, ampio assortimento modelli eleganti, raffinati, per ogni occasione.
WELL-BEING
Form-fitting processes offer excellent comfort and fit for stockings and tights with the preventive and therapeutic efficacy of elastic compression.
ECO-SUSTAINABILITY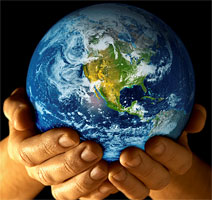 SOLIDEA's utmost focus on the well-being and lifestyle quality of people can only go hand-in-hand with a great awareness towards the environment in which we live.
Something SOLIDEA expresses not only in intentions, but with the concrete facts of a far-sighted corporate policy of renewal, expansion and progress in respecting and safeguarding our planet.
An example of this is the automated warehouse which uses permanent plastic trays for storage from which the robots automatically pick up the items for executing the order. From 2004 to 2011 this saved 350,000 cardboard boxes, corresponding to 315,000 kg. of paper. This reduced consumption spared 4,725 trees, 138,600,000 liters of water and 2,394,000 kWh of energy.
With this system we now consume 45,000 fewer cardboard boxes each year, corresponding to 40,500 kg of paper, and as a result SOLIDEA today saves 17,820,000 liters of water, 307,800 kWh of energy and has spared 608 trees.
SOLIDEA, as it continually expands in world markets, is committed to progressively increase energy savings and constantly improve its environmental protection standards.